One of our greatest joys is to help clients improve their web presence by giving them a fresh, new look that welcomes visitors to their online "front door." Our priority is to provide clean design, clear and easy navigation and efficient functionality. Take a look at few of our recent web design projects and feel free to link to our clients live sites and take a look around. We wholeheartedly endorse the businesses and causes of our clients.
Surgery, Inc
Surgery, Inc is one of the oldest surgical practices in Oklahoma, providing high quality care for patients since 1932. Surgery, Inc. has eight surgeons with a variety of specialties and two locations.
McCool and Associates
Larry McCool heads up an architectural firm in Northeast Oklahoma that provides high quality design services for educational, civic, industrial, commercial and religious facilities.
Coffee Bunker
The Coffee Bunker is a non-profit organization that provides a place for veterans, service members, and their family members to find connection, honor, support, resources, and renewal.
HOA Solutions
HOA Solutions is a full service homeowners association management company that provides professional financial and property management as well as maintenance and communication services.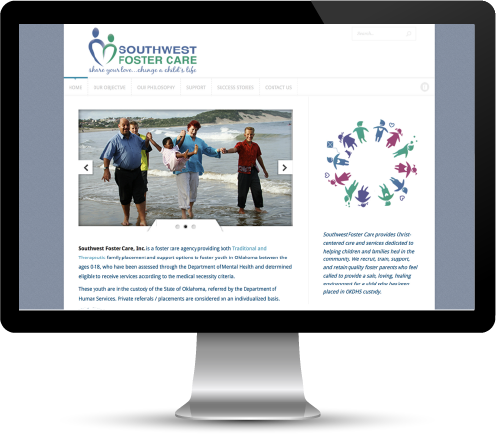 Southwest Foster Care of Oklahoma
Southwest Foster Care is a foster care agency providing both Traditional and Therapeutic family placement and support options to foster youth in Oklahoma.